Hi guys,
I'm busy creating a map of Dunwall and I need some help. One problem for example is the small river serpentine, which flows through the estate district. I can't really figure out where it should join with the Wrenhaven. I also plan on pointing out locations on the map which are not included in the game levels itself, the Gristol parliament and the Academy of Natural Philosophy for example. But I don't know where they are situated.
And if anyone got newly thought of locations in their fanfiction which could function as a kind of Dunwall tourist attractions I would be happy to include those too.
Here i've got the map which points out some of the levels. the estate district is more or less on the right place, but could be rotated. I've also placed slaughterhouse row on the same side of the river as the flooded district.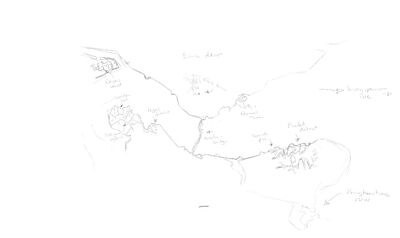 If the map is unclear to see, please say so, then i'll patch it up.
Thanks.
Community content is available under
CC-BY-SA
unless otherwise noted.