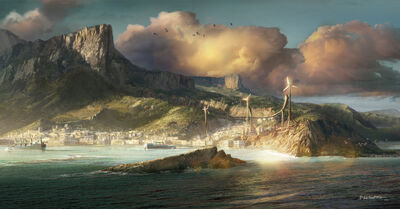 About me...
well, I'll reel off a list of factoids in no particular order:
I majored in musical anthropology, with a Japanese flavour: I studied holistic approaches to Japanese Gagaku music, focusing primarily on the hichiriki.
I also majored in philosophical aesthetics and would recommend Deleuze and Guattari's 'A Thousand Plateau's' to anybody: The 'Rhizome' theory contained within this, as a model-of-thought, is unbelievably liberating! Check it out, if you haven't already.
I'm 90% Buddhist, I meditate when I can.
I'm a musician by trade and I play the Spanish-classical guitar. Music is soul-food; I find music lights up the mind in ways nothing else can.
I love gaming, I love getting immersed in narrative-heavy stories that you can get your claws into. I'm a stern believer, and regularly push the idea that gaming is an art-form.
I run a lot, for exercise, for fun, for the pain, endorphins can get pretty addictive.
I can't spell to save my life, never have been able to, never will, I promise I'll keep my edits as clean as possible, though!!
I do a lot of hiking, Lauterbrunnen in Switzerland is one of my favourite places to do this; it's full of beautiful glacial valleys.
I write poetry, I write articles, I write short stories, I write lots, I love writing. 
I have a pen and ink tattoo of a koi-carp and the Om symbol in Tibetan, on my arm.
My desert island, cannot do without, life-affirming, two favourite reads are: 'Narcissus and Goldmund' by Hermann Hesse and 'Walden' by Henry David Thoreau.
Quotes (not mine, sadly)
Even the smallest task in music is so absorbing, and carries us so far away from town, country, earth, and all worldly things, that it is truly a blessed gift of God. - Felix Mendelssohn
Words do not express thoughts very well. They always become a little different immediately after they are expressed, a little distorted, a little foolish - Hermann Hesse
Everything comes to us that belongs to us if we create the capacity to receive it. - Rabindranath Tagore
Perspective pries to your once weighty eyes, and it gives you wings - Brandon Boyd
My favourite pages
Things of Interest
Community content is available under
CC-BY-SA
unless otherwise noted.