Welcome to my profile page.
Here's a thought for you:
Winnie The Pooh and Jack The Ripper both have the same middle name. Coincidence? I think not.
Introduction
Greetings.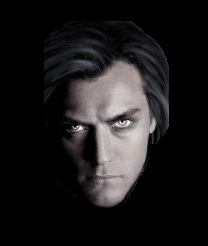 I joined this wiki site because I decided to write a fanfic set in the Dishonored universe and wanted some background info.
I was more than pleasantly surprised, however, to find not only an extensive wiki of a great game, but a group of intelligent and dedicated fans that continue to improve upon it daily. If I can perchance contribute in any way, I will humbly do so.
I've also been asked a couple of times what my profile name means.
Hmm?
Oh, I'm not going to tell you what it means, I was just letting you know I've been asked.
Anyway, that's it. Thanks!
My Favorite Characters
My Favorite Pages
MDGeistMD02 is a quack. Never having finished medical school, those surgeries were all but doomed to turn tragic. 8-Bit Jack (talk) 08:56, September 11, 2013 (UTC)
Geist originally came to the wiki as an assassin. Unfortunately, after an accident involving the Blink and Wall of Light pages, he/she developed a case of amnesia, causing him/her to completely forget his/her identity, assassination target, and gender. Essie Essex (talk) 17:45, September 16, 2013 (UTC)
Geist uses his name as a disguise for the fact that he truly is a vampire, wandering through the night and feeding on the sweet, elixir-containing blood of the Dunwall nobility. PikovajaDama (talk) 08:19, September 22, 2013 (UTC)
Geist bribes his fellows in payments of magical chocolate santas so they will do his bidding.  The only way to ward against his powers is by dancing to Jessie J's "Wild."  The catch is you must also have had a grapefruit somehow integrated into your circulatory system or else the ritual will fail. ResplendentCaballer (talk) 06:00, December 27, 2013 (UTC)
Geist's night job involves selling a certain Pandyssian substance which he has developed an addiction to. He has managed to overcome this addiction after the Bakers' District Massacre. TheSweeper (talk) 23:17, April 29, 2014 (UTC)
Geist is a rare form of spirit that is half poltergeist and half ondageist. He haunts the wikia looking for opportunities to unleash either side of his conflicting nature. DrTeatime (talk) 06:09, December 1, 2015 (UTC)
Geist is in fact the Ghost of Fugue Feasts Past, here to teach you the True Meaning of the holiday if you've lived a life of frugality and peace. Mice Overseer (talk) 19:28, November 6, 2016 (UTC)
Unbeknownst to most, Geist was in fact an 18th century woodsman who died exactly on the spot where the Wikia servers are now located. His ghost continues to inhabit the ephemeral digital cloud of hopeless Wikia fandom nerds, their infectious auras of lore obsessiveness now having imprinted themselves onto his very being. The Dark-Eyed One (talk) 04:58, December 24, 2016 (UTC)
Geist's Name loosley translate to "Doogie Howser MD" in the the pandyissian language.  the man with no plan 24 (talk) 12:13, August 4, 2017 (UTC)