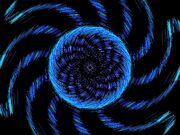 Hello to everyone who is staring at their computer screen right now. I am the Legendary Agent 47.
Profile
Master infiltrator, Flawless killer, and disguise extraordinaire all describe me. I do not fail my contracts, if you have a enemy willing to pay blood money, you...will...die. You will never know what happened, and neither will anyone else. You will vanish, you may choke on food laced with antifreeze, or just disappear. Any witnesses will be eliminated and any evidence or possible complications will not be tolerated.
Either way, you do not want to disturb the Agency.
Merces Letifer(Lethal Trade)
Actual Profile
I edit here occasionally, but mostly I work as an admin on the block fortress wiki and DARK wiki. That is all you need to know.
Despite only being 13 years old and possessing the voice of a small girl, AgentJake has managed to kill at least 73 people, usually in hilarious accidents involving his inabilty to bake. 8-Bit Jack (talk) 06:11, June 13, 2013 (UTC)
It was Agent47JN's love of turtles that got him into the Agency, and it was his love of hedgehogs that made him stay. Sadly, he was recently replaced by a turtle-hedgehog hybrid who knew photoshop, and now his life's goal is to hunt down all the turtle-hedgehog hybrids in the world and get them all fired from their jobs. Essie Essex (talk) 04:06, July 10, 2013 (UTC)
Favorite Video Games
1 Dishonored
1(iOS) Block Fortress
2 Saints Row 4
3 Prototype 2
4 Hitman: Contracts, Blood Money, and Absolution
5 Elder Scrolls 4 & 5
6 Family Guy:BTTM
Miscellany
166,689 edits
Community content is available under
CC-BY-SA
unless otherwise noted.