The Tales from Dunwall is a mini-series of three animated shorts set in Dunwall, released by Bethesda Softworks as part of a promotional campaign for Dishonored. Each tale constitutes a prequel to the game and focuses on a different element of its backstory, giving one an insight into the world of Dishonored prior to the game's release.
Chapter 1: The Awakening
The first tale focuses on Esmond Roseburrow, pioneer of whale oil technology and Dunwall's industrial revolution. The short highlights his discovery of whale oil's industrial potential, his sponsorship of a young Anton Sokolov, and the accelerated advancement of military technology under Sokolov's influence. It ends with Roseburrow's fall from grace as he realizes the full impact of his discovery.
Chapter 2: The Hand That Feeds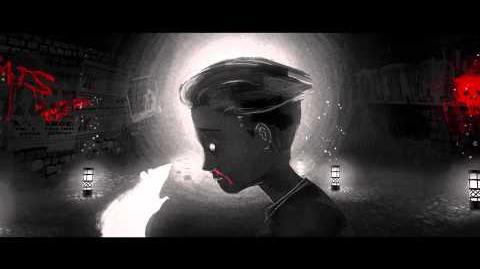 The second tale centers on a young child known only as the "Lonely Rat Boy", ostracized and harassed by his peers, who is visited by the Outsider and granted his mark. The boy is thereafter able to summon rats in a similar fashion to Corvo Attano's Devouring Swarm, and he uses this power to take revenge on those who wronged him. In doing so, the boy is bitten by one of the rats, and it is implied that he becomes one of the first victims of the rat plague.
Chapter 3: In the Mind of Madness
The final tale centers on Piero Joplin after the death of the Empress and the advancement of the plague, specifically on his frequent and prophetic nightmares. While Piero initially sees the death of the unknown child (from the second tale) in his dreams, he eventually begins seeing the Outsider and the Void. It is here that Piero finds the inspiration for his "greatest creation": a mask resembling the image of death that he sees there, though "who it was for did not concern him".
Trivia
References