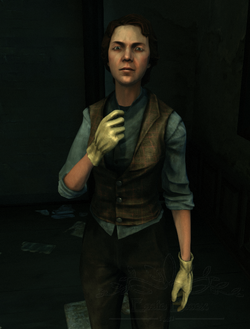 Letter to Alfa is a written note found in Dishonored.
Transcript
Dear Alfa,
We don't care if you're sick. Please come home. We'll take care of you. I'm not afraid. Your sister tells me that you're planning on hiding in the Flooded district, and that you want to die alone there. Please don't do that to us. Please.
I love you.
Location
It can be found during the mission The Flooded District, in the apartment with the woman who tells Corvo about the plague trains.
Community content is available under
CC-BY-SA
unless otherwise noted.