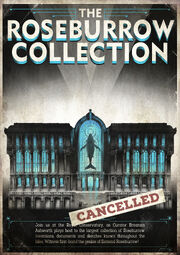 Conservatory Closure Extended is a Karnaca Gazette article found in Dishonored 2 and Dishonored: Death of the Outsider.
Transcript
A representative from the Royal Conservatory confirmed today that the site's closure has been extended once again, with no promise of when it might reopen. Curator Breanna Ashworth could not be reached for comment.
Readers will remember that an "infestation of mites" in the Roseburrow exhibit forced the closure nearly six months ago, though there have been rumors that no exterminators have been hired.
The Roseburrow exhibit was to be a prestigious event, sponsored by the Academy of Natural Philosophy, with the hopes of attracting numerous experts and guest lectures from across the Isles. This important exhibition is now on hold indefinitely due to the extended closure. For hopeful visitors, there is nothing to do but wait for further word.
Location
Community content is available under
CC-BY-SA
unless otherwise noted.